Tidewalker Washed Away!
Serpentshrine Cavern, Zangarmarsh
April 30, 2008
This just in! Distant Beliefs has downed its third boss in SSC. On its first night ever facing the incredibly ugly Morogrim Tidewalker, Distant Beliefs has sent him to his watery grave. The members of the execution team were seen laughing over his dead body before heading off to make Leotheras the Blind its next target.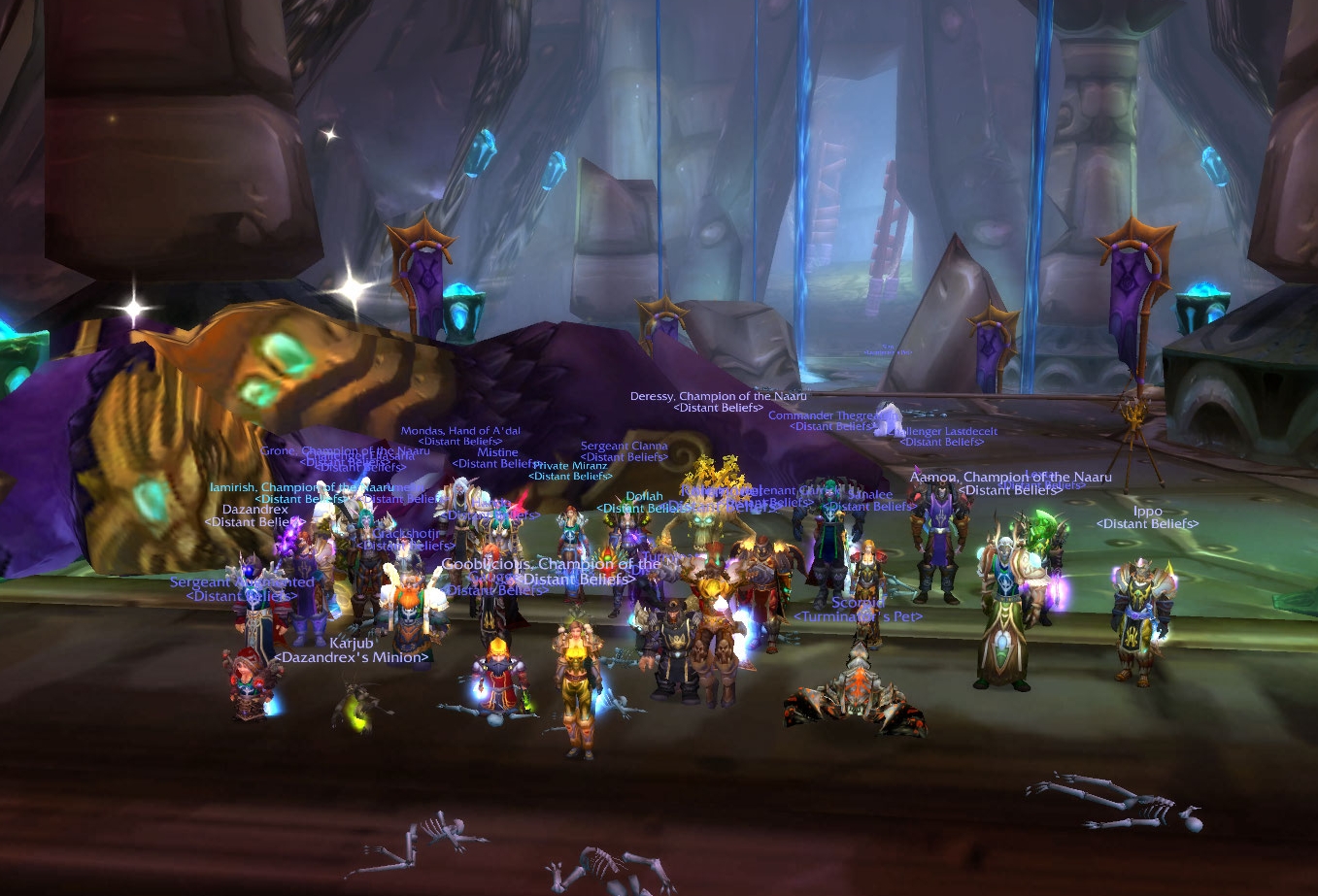 Labels: Deressy, Distant Beliefs, raid, SSC